My philosophy is that this wonderful organic machine, the body, works as a whole. We have an incredible system that is designed to heal and correct if given the proper environment. In all the work I do, I try to help establish and correct that environment through movement principles or what I call Corrective Movement.
"Hottest, Hippest Instructors in the U.S." award, Allure magazine
Created a Move of the Month for Self magazine
Cover article "Elegant Fitness" Studio Dance Review
Top Ranking studio – City Sports magazine
Cover photo for two issues of City Sports
Cast of "Morning Stretch" TV show for 11 years
Host of "AM Aerobics with Mary Sherman", "AM San Francisco Weekends"
Choreographed and appeared in On the Edge, a Rob Nilsson film starring Bruce Dern and Pam Grier
Achievement Awards from both Nike and Avia
Worked with the California Governor's Council on Fitness under Pete Wilson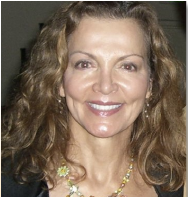 "
Mary is simply the best fitness instructor I've ever worked with. She is dedicated to a refined awareness of our human frames, but like any truly great teacher, she takes spirit and emotional capacity into her consideration as she helps each of her clients evolve to the best possible version of themselves. My life has been deeply enriched from working with Mary Sherman. There's no doubt I'm healthier and stronger thanks to her.
"